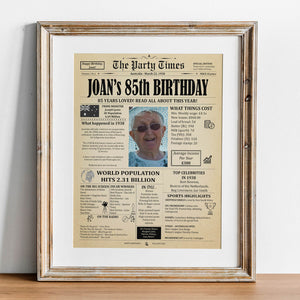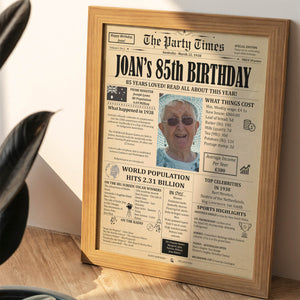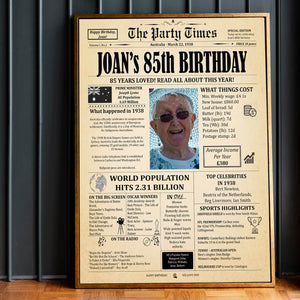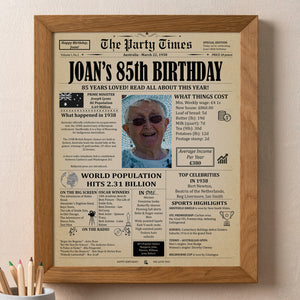 Great gift idea
My friend loved his poster
They are alway a hit with what ever age
I still havent received my poster yet
Im very disappointed that i havent received my order as at 28th August 2023
Please advise me why this?
Personalized birthday poster - digital
A little disappointed
The last two newspaper pages I have done for Michael, 28/6/83 & Nathan 14/4/1986 will not print to the correct A3 size my previous ones have. I have the same frame for them all , other than this minor problem I find your concept great and really love the idea.