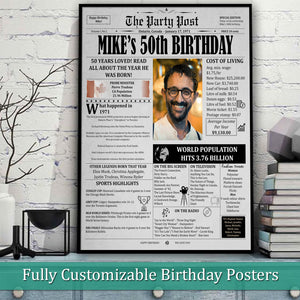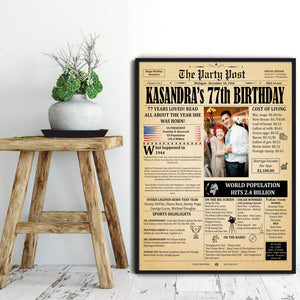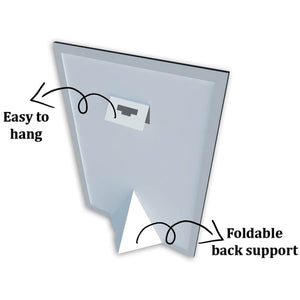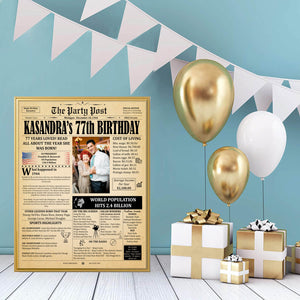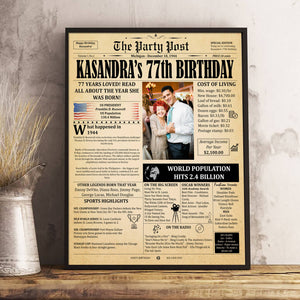 Birthday gift
Speedy delivery and it's going to make a perfect bday gift.
Personalised poster for 50th birthday
Communication, service and response to emails was great.
I had ordered the 50th birthday poster 1,5 months prior to the actual birthday, expecting it would be delivered at least a few days before the actual birthday. Unfortunately, the poster arrived 3 weeks after the birthday.
Tracking it down was an issue as well. Other than that, it is smaller than expected, but good quality and when it finally arrived, it was undamaged. I would order again , but advise anyone to order it 3-6 months ahead , in order to get it delivered on time.
Seemed liked forever they took to get here but was very pleased when we recieved them.
I am still waiting for delivery. Will let you know if I receive it.